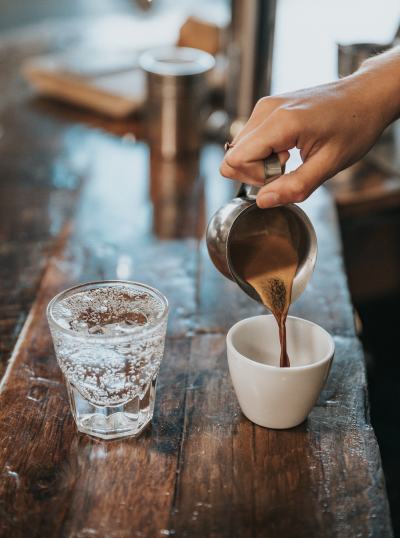 We welcome inquiries from individual cafés as well as coffee roasters and distributors.  We offer several products for use by baristas behind the counter as well as retail chocolate bars and tins of hot cocoa mix.
Among the most popular products we offer is our flagship sweetened, all-natural (non-alkalized) cocoa powder perfect for making hot chocolate, mochas and a variety of specialty coffee beverages. Many of our customers opt to make a cost effective syrup out of this product for behind the bar squeeze bottle application.
While individual cafes are welcome to order directly from us, we do encourage cafes to patronize our network of coffee roaster distributors who often provide free shipping to those customers within their standard delivery area — you will save money by doing so.
For wholesale pricing and our product list, please contact us at 414-744-8780 or via email at [email protected].
Additional Wholesale Information: